UNMC Bellevue Charitable Hernia Mission 2016
The Surgery on Sunday model was used and after University of Nebraska Medical Center administrative approval and multiple organizational meetings a date was set, June 3.  Dr. Hans Dethlefs at the One World Clinic evaluated all patients pre-operatively and eventually we performed 11 hernia operations in one.  Dr. Sam Cemaj, Dr. Tiffany Tanner and Dr. Arika Hoffman performed the surgery.  Recovery was uncomplicated in the hospital and two weeks postoperatively the patients are doing well.
The facility is modern and very well kept and managed making patient comfort easily possible.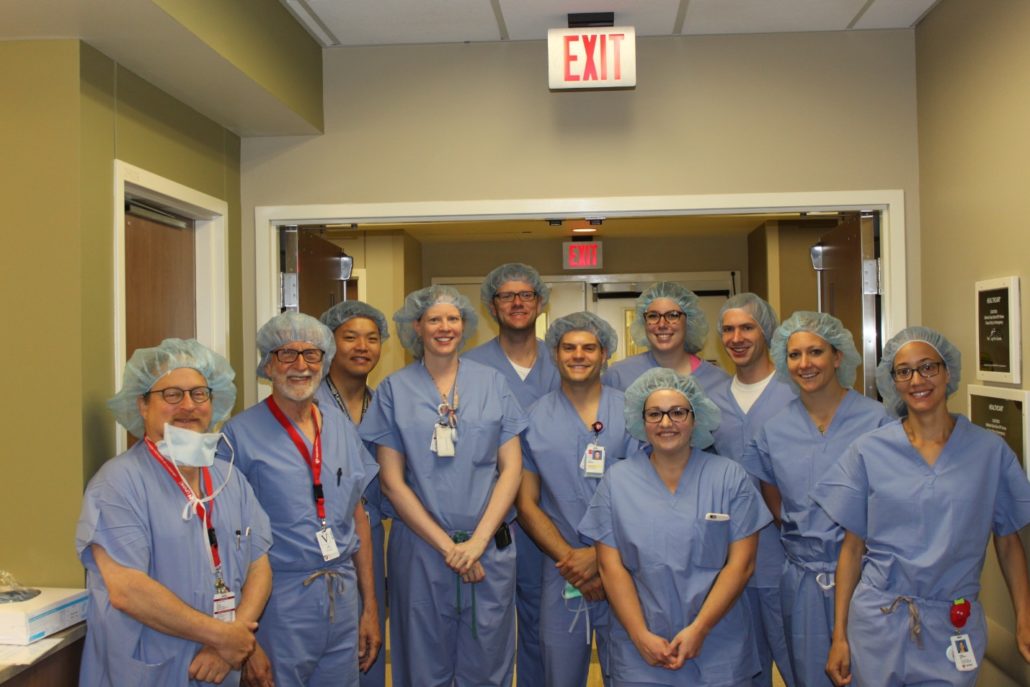 The Anesthesia staff, Surgeons and medical students who participated.  Dr. Cemaj on the left is the team leader.
A nice article appeared in the World Herald about a grateful patient who had made a good addiction recovery before undergoing surgery.  Thanks to Rosanna Morris, the CEO of Nebraska Health Systems for her generous support of the initiative.